About Us
Food waste and other compostable materials make up nearly 25% of all landfill waste in the U.S. (U.S. EPA). Compostable materials trapped in landfills produce greenhouse gases, contributing to climate change. Composting breaks those materials down naturally, shrinking the distance your waste travels, and keeping it out of landfills, while making a healthy soil amendment in the same place it was created. We take what would otherwise be a dead end for organic waste, and instead transform it into a life-builder that supports healthier food systems.
OUR MISSION
Build a brighter future by providing smart, accessible, and environmentally conscious solutions for everyday life.
OUR APPROACH
We work to help everyone combat climate change, starting by redefining our relationship to our waste. Where others see an end, we see a beginning. By looking at our organic waste as a resource that can be leveraged to build a brighter future, we can unlock a world of positive potential.
---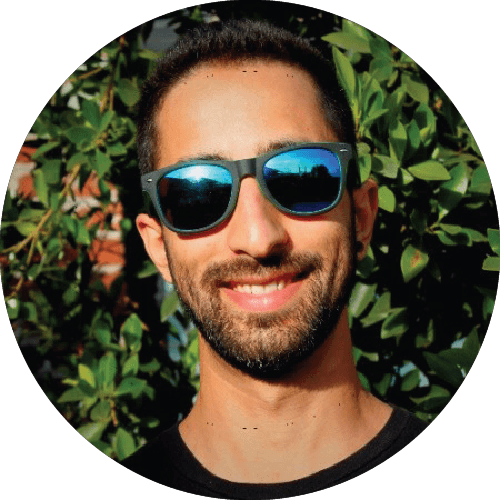 B. BABA

COFOUNDER, EXECUTIVE DIRECTOR
Baba is multifaceted entrepreneur with a passion for transforming the way business interacts with the greater community. A systems thinker focused on finding simple and efficient solutions to complex problems, he aims to create a healthier world through better, affordable, and responsible solutions. His current work centers on the development of new tools, technologies, and systems to build a brighter future.
Tess Feigenbaum

COFOUNDER, Director of Operations
Tess is a designer and strategist passionate about creating positive impact through meaningful design. Her practice is built on the belief that impact is the culmination of small choices - as a result, she's dedicated her career to making positive choices easier. Her strategy consulting and design for social impact background drives her to connect unlikely dots, and seek innovative solutions to social and environmental challenges across sectors and industries.