Where others see an end, we see a beginning. By looking at our organic waste as a resource that can be leveraged to build a brighter future, we can unlock a world of positive potential.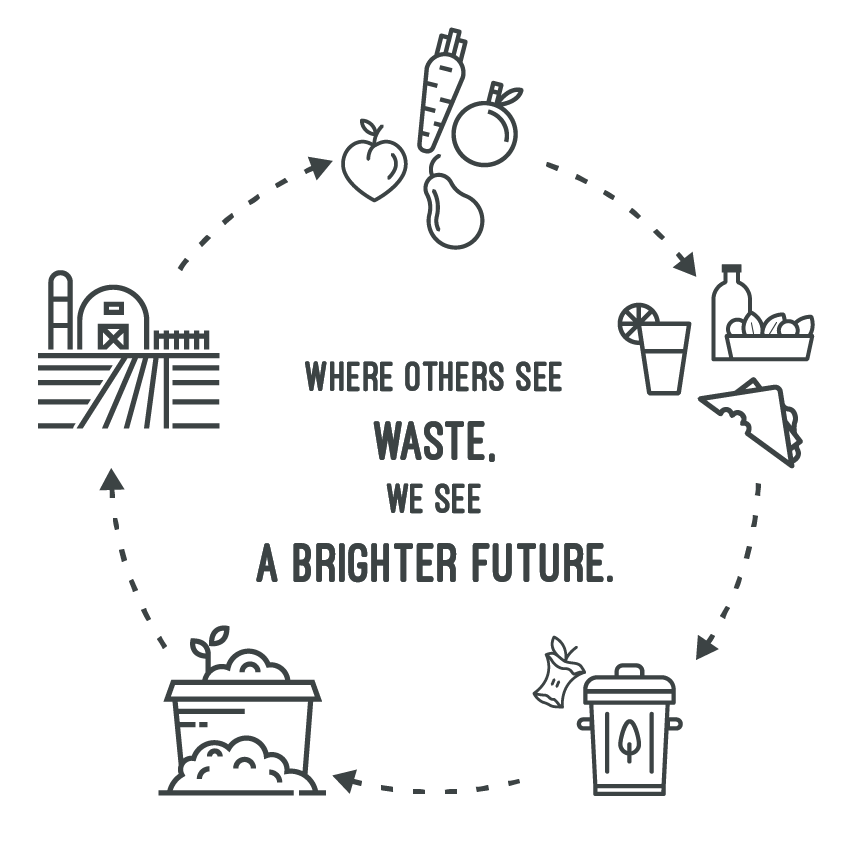 ---
Our Mission
Build a brighter future by providing smart, accessible, and environmentally conscious solutions for everyday life.
Our Approach
We believe that everyone should have the options to make the right decision. To choose to benefit the environment, and take responsibility for our own impact. We're working to create access to those choices, and to make it easier to do the right thing.
We work to help everyone combat climate change, starting by redefining our relationship to our waste. Food waste and other compostable materials make up to nearly 25% of all landfill waste in the U.S. (U.S. EPA). Compostable materials trapped in landfills produce greenhouse gases, contributing to climate change.
By using composting to break those materials down naturally, we shrink the distance your waste travels, keep it out of landfills, and turn it into healthy compost in the same place it was created. We take what would otherwise be a dead end for organic waste, and instead transform it into a life-builder that supports healthier farms, and higher quality produce.
What We Do
We provide residential pick up and drop off services for Los Angeles residents who may not have access to outdoor space, or the time to invest in composting themselves. We work with our commercial clients to help them take ownership of their environmental footprint. We also provide zero-waste event consulting and composting services.
---
---