Epic Renewal Los Angeles
We founded Epic Renewal in 2016, centered around a core philosophy: that everyone should have the choice to make the right decision. To choose to benefit the environment, and take responsibility for our own impact. We work to create access to those choices, and to make it easier to do the right thing.
Until July 2019, we provided low-cost and low-effort composting services throughout Los Angeles. We are so proud to have served over 200 residential households, and 13 commercial clients, as well as helping provide zero-waste consulting and composting services for a myriad of private events.
Residential
Our residential services centered around an intuitive and easy user experience. Members received an easy-to-use collection container, which they would fill at home. Our promise: to exchange each container for a clean one weekly, and do all the dirty work!
Commercial
We worked with office spaces, retail clients, and other small business to shrink their carbon footprint. Our offerings were customized to each unique site, and included an on-site team onboarding for employees before beginning weekly exchanges.
Events
Whether a party, wedding, fundraiser, or production, we were happy to help! We provided high-touch zero waste consulting, including serveware sourcing, zero-waste signage, vendor onboarding, on-site staffing, and, of course, compost collection!
---
---
---
Impact
We are so proud of the work we have done in Los Angeles, and the impact we have made collectively.From 2016-2019, we served over 200 households, 13 businesses, and a multitude of events.
Since August 2018 alone, we diverted over
---
of organic waste from landfills, offsetting
---
Bokashi Composting
We use bokashi fermentation to reimagine our approach to green waste in an urban environment and develop new collaborative local solutions that require less labor, utilize smaller carbon footprints, and leverage the excess capacity of concretized or indoor space in an urban environment.
Bokashi composting is an anaerobic process, using a culture of bacteria which thrive in an oxygen-free environment. They don't produce offgassing like landfills, and still lead to a healthy, living end product. A simple way to think about it is that we are fermenting our scraps to make something new and alive.
This process is ideal for indoor composting. It requires less space, offers more input options, and is perfectly suited to an urban environment or anywhere with limited green space.
1
Customers collect food scraps in one of our exchange containers, which we exchange weekly for clean ones.
2
We add the scraps to our bokashi fermenters, and allow them to ferment for 4 weeks with innoculated bran.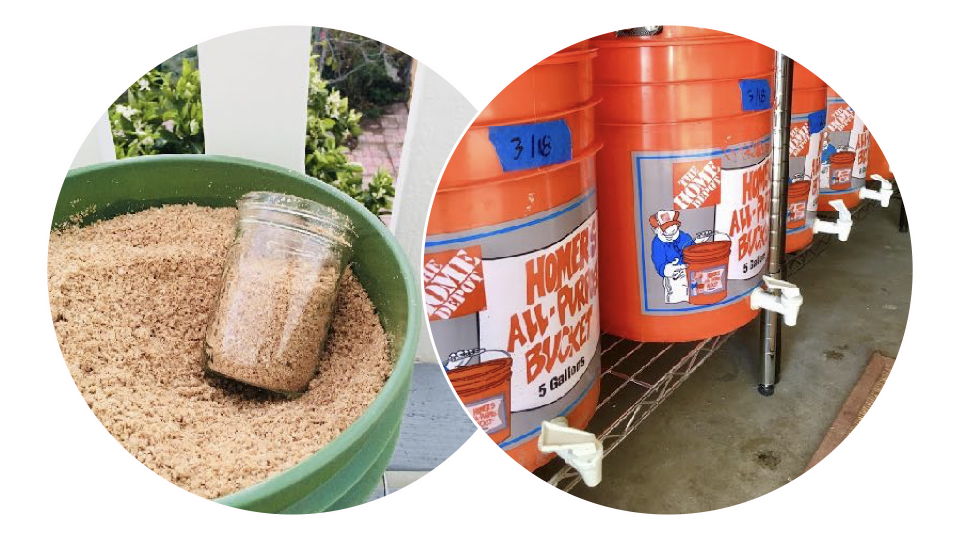 3
We acclimate the fermented material with additonal carbon to make a healthy finished soil amendment, full of life!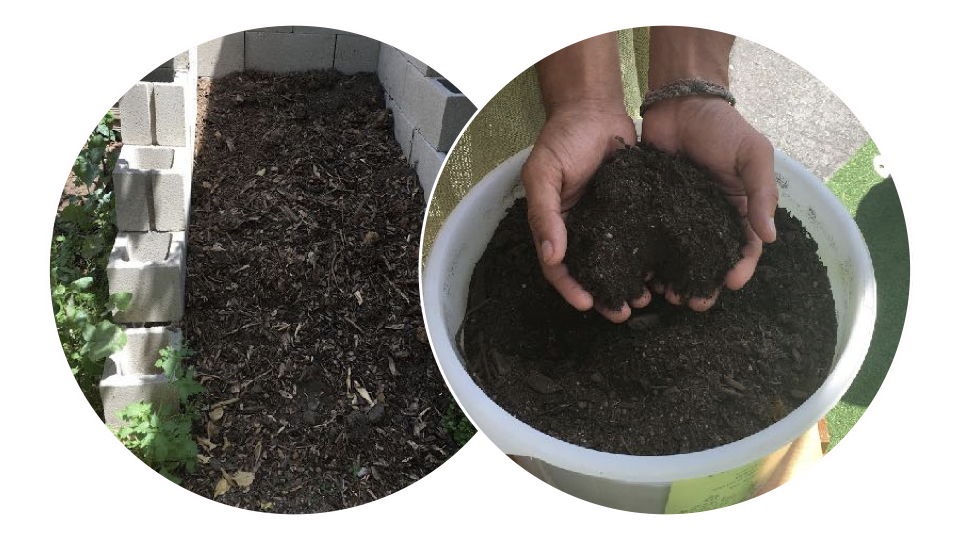 What's Next
We plan to continue working at a higher level supporting the soil health and zero waste movements at scale by building the resources and tools to enable community composters to maximize their impact, as well as advancing and continuing to develop our bokashi composting methodology.
We're also continuing our consulting services, including residential and commercial compost system planning and implementation, zero-waste event consulting and planning, and business strategy consulting for community-scale composters.
We look forward to continuing to build the future we want to see as we move on to a new chapter and new endeavors. We will keep pressing forward to build a new normal, a future where our soils and communities are healthier every day, and where everyone has agency in their choices and their impact on the planet.