Looking for equipment for home compost collection or a bokashi kit for home composting? We've got you covered! We're selling all of our equipment - just drop us a line or use the form below, and let us know what you're interested in!
Compost collection Container
Interested in purchasing an Epic Renewal container for home composting or compost drop offs? We're eager to send them to homes they love! Our Epic Renewal containers are easy to close, and easy to wash. If you're not sure which size is the best fit for your home, don't hesitate to reach out!
3-gallon
A great fit for homes of 1-2 people. These containers fit easily beneath the sink for easy storage!
5-gallon
Suited to larger households, active kitchens, or homes with less frequent compost drop offs!
Epic Renewal containers are $10/container, regardless of size.
All containers have been thoroughly cleaned. Delivery is available for an additional $7.
Check it out here.
Bokashi Fermentation Kits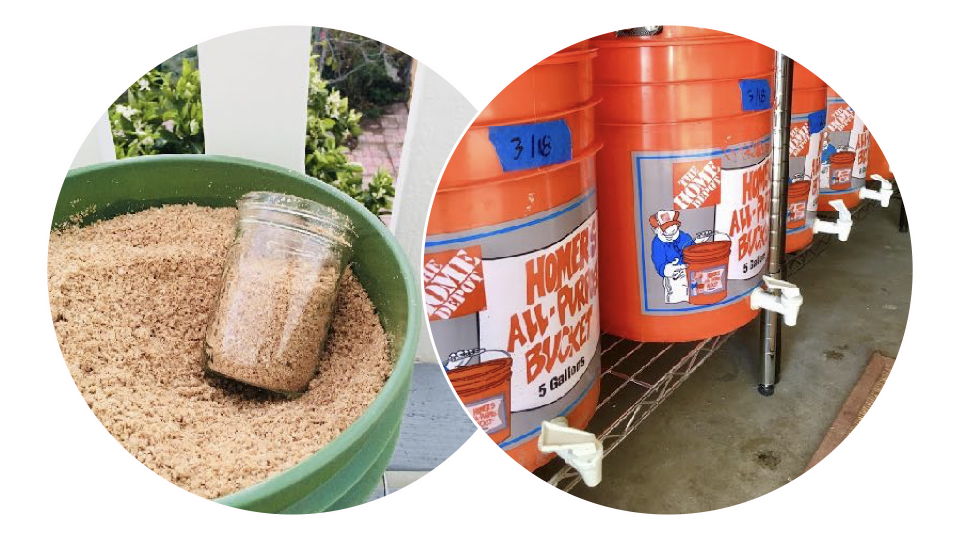 We're also selling all of our fermenters and Bokashi bran for anyone interested in learning to use bokashi fermentation to compost at home! Bokashi allows you to compost meat, fish, dairy, and cooked foods, and is a great solution for people with limited space.
Fermenter set-ups are $20/set (includes double-seated fermenter set up with spigot, gamma lid, and 1lb of bokashi bran, and instructions to get you started!)
All containers have been thoroughly cleaned.
Want to stock up on bokashi bran? Bran is $10/lb.
Delivery is available for an additional $7.00.
Check it out

here

.
Get in Touch